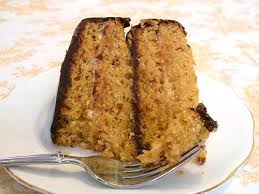 Cakes are universally popular during birthdays and special occasions at home. We have a practice of baking cake additionally from the home made butter. The butter is fresh and ideal for making soft and spongy cakes.
Cake baking is no great skill. The secret of baking cake successfully lies with the proportions of the ingredients. Any mismatch will make the cake become a disaster. Therefore recommend you to go by weight and not measures for basic ingredients.
Cake baking process is no rocket science but basic awareness of the role for each of the ingredients during the basic process needs understanding for the users.
You can bake cakes in various different ways by experimenting with different fruits and flavors. Today we shall go thru the recipe of baking a sponge cake with caramelized sugar.
Ingredients for Sponge cake with Caramelized Sugar:
Procedure for preparing Sponge cake with Caramelized Sugar :
Method:
You will receive a lot of appreciation for the baked cake. The aroma of fresh cake baking will be all over your house and out in the open air too.
My kids will visit the kitchen often mainly because of the aroma and the curiosity to know what other varieties I'm actually attempting that day.
Try this recipe and enjoy healthy cooking. For more tasty recipes visit our Facebook page and Google+ page.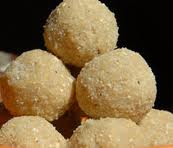 Krishna Janmashtami is the annual celebration of the birth of Lord Krishna, the eight avatar of Lord Vishnu. Krishna Janmashtami is also called Gokulashtami , Krishna Jayanthi and is celebrated in various ways in different parts of India. Plenty of games are associated with Janmashtami- Dahi handi is a popular game in which the pot filled with butter, milk and water is hung at a height of 20 to 30 metres. The young children will form a pyramid and break the pot. Water will be sprayed constantly on the climbers to prevent them reach the height.
During Janmashtami children dress like Baal Krishna, they hold a flute and a peacock in the head band, wear a dhoti only as a lookalike of Bal Krishna. Special puja is performed in the evening when the childs legs are dipped in color and the colored impression is made on the floor when the child visits your home. This is believed to be symbolic of Nand Gopal i.e Bal Krishna coming to your home.
In some parts of India the image or statue of Lord Krishna is placed in swings and cradles and are kept swinging by devotees. All the Krishna temples are decorated and this also happens to attract pilgrims to places associated with Krishna's childhood like Mathura, Gokul and Vrindavan. The Guruvayoor temple at kerala is also popular on Krishna Janmashtami.
Fasting is followed by most devotees and they break the fast with vegetarian dishes. Sweets are also distributed on this special occasion. Today I'm sharing a sweet recipe that is new and will certainly be liked.

Ingredients for Atukulu laddoo:
Procedure for preparing Atukulu laddoo/ Poha laddoo- Janmashtami special sweet:
Method:
Variations in this laddoo will include addition of Dessicated coconut:1/3 cup. You can alternate vermicelli with oats as it is commonly available in most homes.
It is important that you fry and powder the ingredients separately as each ingredient has its own time to get heated and powdery too.
The flavors of cardamom and ghee will be so good that you will look forward to have more sweets.This delicious and grainy texture of laddoos will be a big surprise and a huge hit among your family and friends.
Go ahead and try this variety of laddoo or rava laddoo, til laddoo this Janmashtami. Enjoy the celebrations!!
Try this recipe and enjoy healthy cooking. For more healthy and tasty recipes visit our Facebook page and Google+ page.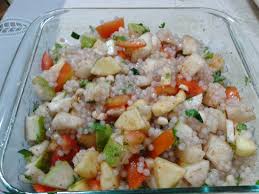 Chatpati Sago Chaat is a special recipe prepared during fasting days. In India fasting is followed for many festivals and during this duration women break the fast with light meals and healthy diet too.
Falahari dishes are made mostly on days fast is observed. Falahari is derived from phal  or fal which means fruits and ahaar which means food or diet. Basically phalahari means a diet which consists of fresh fruits. along with fruits even vegetables, herbs, dry fruits, some cereals and yogurt is a part of phalahari diet.
Sago chaat is an oil free dish. You will require boiled sabudhana / sago to prepare this dish. People of all ages love chaat and you can prepare chatpati sago chaat that is simple to prepare yet delicious and mouthwatering too.
Chatpati sago chaat is a combination of cooked sabudhana ,fruits and vegetables. Let's go through the ingredients required and the procedure to prepare.
Ingredients for Chatpati Sago Chaat:
Procedure for preparing Chatpati Sago Chaat:
Method:
Chatpati sago chaat is nutritious and filling too after a long fast. A good way to break the fast.
Pineapple, pear are also a good combination for this falahari chaat. You can add sweet and sour tamarind chutney in place of sugar.
Try this recipe and enjoy healthy cooking. For more healthy and tasty recipes visit our Facebook page and Google+ page
Also read:
Dalia Salad- Healthy Recipe for Weight loss
My experiences in the kitchen-Part 1, Part-2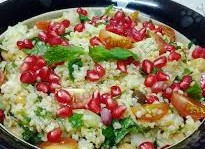 Dalia salad is a healthy recipe ideal for weight loss. Dalia is basically broken wheat and is called bulgar. Dalia is popular in India and is introduced for a child in the form of porridge. Dalia is high in fibre, low in fat, diabetic friendly and ideal to lose weight. You can make interesting recipes to make the cooked dalia tastier and healthier.
Today I'm sharing a delicious salad made from dalia and raw veggies. This salad will provide good amount of vitamins and minerals to the body.
Ingredients for Dalia Salad:
Procedure for preparing Dalia Salad:
Method:

Broken wheat has high fiber content and the dish is filling. You can have Dalia Salad for breakfast or prepare when you plan for a light dinner too. Popular dishes made with dalia are payasam, upma, puttu, etc.
Try this recipe and enjoy healthy cooking. For more healthy and tasty recipes visit our Facebook page and Google+ page.
Please add a comment and, if you like the post, feel free to share it with your friends.