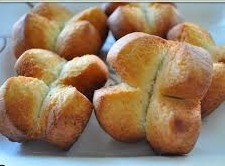 Vettu cake is a popular snack having great demand for Malayalis who are staying in Kerala or have migrated to different parts of the world for livelihood / business. Vettu cake is exported to various countries due to the demand. In various states of India, the local Kerala stores cater to the demand with awesome Vettu cake.
This name has derived from the cuts / vettu that are made to the base after mould has been made i.e prior to frying process.
Vettu cake is served as a snack item. Vettu cake has a larger shelf life can be retained for 3 weeks. Served during Christmas carol service, as a nercha (offering) for people during pilgrimage trips. At home kids and hubby love this snack and will empty the box within a day or two.
Ingredients:
Maida (All Purpose four): 250 gms
Baking soda: ½ tsp
Egg: 1 big ( usually duck eggs are used in Kerala)
Sugar: 125 gm ( powdered)
Cardamom powder (Elaichi): 6 nos(powdered)
Salt: ¼ tsp
Water : 1/3 cup ( as per requirement)
Cooking oil:1 cup – for deep frying
Procedure for making Vettu cake- Kerala special snack at your home:
Method:
Sift Maida and Baking powder in a sieve for uniform spread.
Beat eggs in a vessel until it is foamy and then add the powdered sugar and mix it thoroughly.
Add the sifted maida, baking powder,cardamom powder and salt. Add water very carefully such that it doesn't exceed the requirement.
Make a tight dough. Cover and keep it aside for an hour's time.
Divide the dough into equal small balls. Spread this on a polythene cover or aluminium foil for ease.
Gently press the rolled out dough,so that it forms a rectangular shape strips. Cut them into 1.5 inch square pieces.
Make a deep cut in the centre using a sharp knife and again one opposite to the first cut like a cross.
Heat cooking oil in a pan and deep fry till golden brown on medium heat. Make sure not to over fry the vettu cake as it will become very hard to eat.
Drain the fried vettu cake on paper towels. Cool completely and store in air tight containers.
Note: You can add variety to the taste by adding rava also in the ratio 1:4 . 50 gms of rava and 200 gms of Maida.
Vettu cake is a great snack to carry while you are traveling. The shape will not get distorted. Try this recipe and enjoy the taste of Kerala's nallamani palaharam. You need not depend on your store for the stock to come in. The taste of Kerala vettu cake is unique mainly for the ingredients i.e duck egg. Nevertheless go ahead and give a try.
Related reading: Homemade biscuits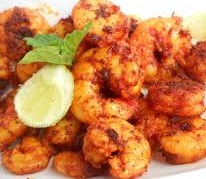 Prawns fry is an all time favorite among kids and elders too. Usually we prepare prawns curry as children enjoy the dish. They call it 'buttons curry' as the prawns curl into a circular pattern.
These days people have become very health conscious but indulging once a month is fine. The small variety prawns is an ideal choice for this recipe. Cleaning the small prawns is a pain but then the taste and the satisfaction that is seen on the faces of our loved ones after a meal makes us forget all the back pain and the tiring hours to get the prawns clean.
However our fish wala was helpful enough. He cleaned all the pods and even the vein (causes indigestion if not removed ). Usually after cleaning 1 kg of small prawns (with pod) the flesh quantity will be around 550 to 600 gms flesh. You can accordingly plan the quantity for your recipe.
I made it a point to check each prawn in the bowl. I washed it with lime juice and then the clean look was a green signal to start cooking.
I'm sharing a special prawns fry recipe generated from experiences in the kitchen. It has become a hit in our home and family too.
Ingredients :
Prawns: 250 gms (cleaned and de-veined)
Ginger garlic paste-1 table spoon
Chilli powder: 2 tsp
Turmeric powder: ½ tsp
Pepper powder: 1.5 tsp
Salt:1 tsp
Lemon juice: 1 lemon
Corn flour:2 table spoons
Cooking Oil: 1 cup
Procedure for preparing Special Prawns fry recipe:
Method:
De-vein prawns ,wash them in lime juice and strain complete water
Steam the prawns with 1/3 cup water, salt and turmeric powder.
When the water is absorbed completely switch off the flame. Let the prawns cool down, then add the remaining ingredients except oil.
Allow it to marinate for 30 mins.
Shallow fry in hot oil and drain on an absorbent paper. You can add a few curry leaves in the oil to lend a nice aroma. Maintain medium flame and remove the prawns before it gets a dark color.
Do not deep fry as the prawns are already steam cooked. The corn flour added in the base will make the prawns crispy from the exterior and will remain soft inside.
Special prawns fry is a good combination with hot rice, tomato rasam prepared without dhal, papad or pickle.
Children have become so demanding that they actually check the quantity being served for each member.
Make this special prawn fry recipe and let your family enjoy the distinct taste of prawns. A look alike of a hotel dish.
Try making Fish pickle / meen achar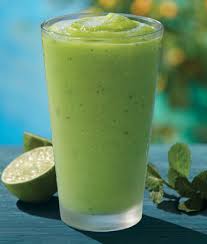 Cucumber Mint Smoothie is a refreshing drink in hot summers. You can feel the coolness from within when you sip this drink. The flavors of mint, lime and cucumber is very soothing and will make you feel fresh and ready to bang on with energy.
Hyderabad Summer is at its peak now and the humidity levels are at all time high. Sweat keeps flowing from the head and neck even if inside a room. There is no sign of monsoon, infact all are looking forward for the rains.
To beat the external heat and make yourself comfortable on a hot day, there is nothing refreshing than a chilled yogurt based drink. You can make an easy recipe at home and feel cool. This is a quick and easy way to get the calcium in your diet and thereby benefiting your body.
Ingredients :
Cucumber: ½ cup (peeled and diced)
Fresh mint leaves: 3 nos
Ice cubes-: 10-12
Yogurt: 1.5 cup (thick consistency)
Chaat masala: a pinch
Black salt: As per taste
Lime juice: ½ tsp
Chilled water: ¼ cup (optional for thinner consistency)

Procedure for preparing Cucumber Mint Smoothie recipe:
Method:
In a mixer blend diced cucumber, mint leaves, ice cubes, yogurt, chaat masala and black salt.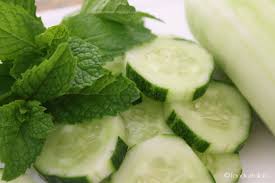 You can add water and blend if you desire a thinner consistency.
Dispense into serving glasses and dash it with lime juice. Serve cold.
Garnish with mint leaf and cucumber peel.
Cucumber Mint Smoothie is a refreshing drink  and soothing in hot summers. Feel the coolness and come back with doubled energy after taking this smoothie. The flavors of mint, lime and cucumber revives you and you are ready for action.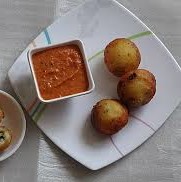 Special Chettinad Kuzhi Paniyaram is prepared with left over idli-dosa batter. A quick and healthy recipe. Consumption of oil is very less. The crispy Chettinad Kuzhi Paniyaram is in great demand. You can make use of the left over idli- dosa batter, be creative and your family is going to ask you for more numbers.
Kuzhi Paniyaram has various name like paddu, appe, guliappa, gulittu, gundponglu, ponganalu, and gunta pongadalu in various languages. The name kuzhi means a hole, the mould into which the batter is poured.
Ingredients :
Idli – Dosa batter: 2 cups
Shallots: 20 to 22  or 1 large onion
Green chilly: 3 nos
Urad dhal: 3 tsp
Mustard seeds: 1.5 tsp
Jeera: ½ tsp
Curry leaves:2 sprigs
Hing / Asafetida: 2 pinches
Fresh grated coconut: 3 tbsp
Fresh ginger: ½ tsp
Salt – 2 pinches
Oil: 8 tsp
Procedure for preparing Chettinad Kuzhi Paniyaram:
Method:
Chop shallots, green chillies and curry leaves.
Heat oil in a pan and add mustard, when they splutter add jeera, urad dhal. Roast till the dhal turns light brown. Lower flame and add asafetida.
Continue to add the chopped shallots, green chilly and curry leaves.Add 2 pinches of salt and continue stirring. When the onions become translucent put off the flame.
Add fresh grated coconut and finely chopped ginger. Mix well. It will get sauted in the heat of the pan.
Transfer the contents in the pan to the batter. Mix well. No need to add salt as this is left over batter of idli -dosa.
Heat the paniyaram pan, add few drops of oil in each mould. Pour the batter in each mould upto 3/4th level. Close the pan with a lid and allow this to cook  at medium flame for 2 to 3 mins.
Now turn each paniyaram in the pan upside down with a fork / spoon. If required pour a drop of oil on the mould. Let it remain for 2-3 mins, there is no need to place the lid.
You will observe a crispy texture on the cooked side and a soft, spongy texture inside. Check if the batter has cooked by pricking a toothpick into the paniyaram, the stick should come out clean. Take off all the kuzhi paniyarams into a serving bowl.

Ginger is an optional ingredient in the Chettinad kuzhi paniyaram. Including ginger in the batter gives a distinct aroma and is liked by elders in masala idli too. You can use onions in place of shallots ( sambhar onions) , the fact is that shallots add to the unique taste of chettinad kuzhi paniyaram.
This special Chettinad paniyaram can be prepared for breakfast or as a snack too. Oil consumption is less, cooked by steam and therefore a healthy breakfast.During festival time sweet paniyaram is made adding jaggery and banana.
Make use of your left over idli- dosa batter and let your preparation do the talking for you.