How to make Ginger- Garlic paste at home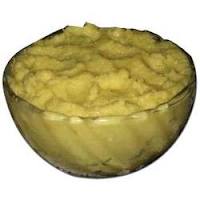 Ginger garlic paste is an indispensable ingredient in every Indian Kitchen. Most of the curries call for ginger garlic paste. All the more for the non vegetarians. You can make fresh ginger garlic paste at home. Homemade ginger garlic paste is the best as it is fresh and you are sure there are no artificial flavors and hygiene factors are maintained too.
I make the paste during weekends and therefore I' have stock for 2 weeks at east. The procedure is very simple requiring some pre-work. The pre-work is time consuming , the results are great. The purchased ginger garlic smells different with a color tinge too. Therefore replicate the process of preparing ginger garlic paste at home.
The basic ingredients are Ginger and garlic. Add salt while grinding. Salt will act as a preservative during storage and will help retain freshness. Soak ginger in water for 10 mins to remove soil and color. Peel ginger skin after draining water. Recycle the muddy water in the potted plants. Peel garlic to avoid strands in the paste.
Tips to peel garlic:
Separate garlic pods and then apply a little vegetable oil and place it in the sun for an hour. The garlic needs to be pushed at the top side and the peel can be separated. I usually do garlic peeling while watching television. You will not realize the effort as you will be engrossed watching the show. Included humor…..
Watch out for the kids not switching 'ON' on the ceiling fan without informing you. The entire room will be spread with garlic peel. The other source can be the wind blowing from the window. Ingredients :
Ginger: 100 gms
Garlic :100 gms
Salt: ½ tsp
Procedure for preparing Ginger garlic paste at home:
Method:
Wash, rinse and peel ginger. Drain water and chop into pieces.
Peel garlic. Chop the garlic pods if large.
In a mixer add chopped ginger and garlic pods. Add salt and grind to a fine paste.
You can add 2 to 3 tspns of water if the contents are not freely moving in the mixer.
Transfer contents to a clean dry bottle or box.
Dispense with a clean dry spoon. Place the bottle in the refrigerator always.
Shelf life is 3 to 4 weeks if placed in the refrigerator.
If placed out for more than an hour the color changes also giving an aged smell.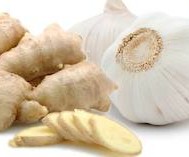 Salt addition while grinding ginger garlic is a tested and sure way for long storage. People do add oil, turmeric powder to keep ginger garlic paste fresh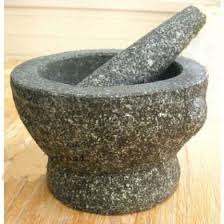 At times I prefer to add freshly minced ginger garlic especially for non vegetarian dishes. I have a grinding stone to crush ginger and garlic as per requirement.